Let's Grow Together
D.A.C. Landscape S.F. Inc. is a family owned business, run by David & Aimee Casella.
Enjoy Your Yard
We will help you make the most of your outdoor space and improve your quality of life.
Experience Nature Everyday
With conscience design we can help the environment while creating a beautiful landscape.
We will help reveal the natural beauty of your urban garden that may have been lost from months or years of over growth.  We unlock the potential and transform your outdoor space into a beautiful, tranquil environment, for you and family to relax and enjoy. We partner with you and the natural world to create a healthier living environment.  We clear, reinvision, install and maintain your garden so you can experience nature in your home garden and enjoy your green space everyday.
Tree & Shrub Pruning
Seasonal Mulching Fertilizing & Planting
Turf and Lawn Alternatives
Stones, Pavers, Paths and Patios
Native Plants & Pollinator Gardens
Edible and Medicinal Gardens
Sheet Mulching
Hand Built Hardscapes
Custom Planter Boxes
Wooden Decks and Fences
Hauling Yard Trimmings
Irrigation and Water Management
Integrated Pest Management
Hand weeding and more….
We  keep your outdoor space clean, safe, healthy, thriving and beautiful so you can have maximum enjoyment and quality of life. Returning to your yard for regular upkeep and seasonal updates will bring out the best in your garden.
Do you have mystery plants that seem to be struggling?  Are you constantly guessing what the problems are with certain plants?  We study plants, identify, catalog and create an individualized care plan for your garden.  
Your ideas paired with environmental sustainability in an urban environment will create a successful garden.  We'll consider the unique terrain, exposure, and biome of your outdoor space and design a garden for now and the future.
Our beautiful hardscapes will complement your home and create an outdoor space worth living in.  We are artistic and highly skilled, ready to install the infrastructure that will support your garden and lifestyle.  
Specializing in San Francisco micro-climate landscaping services, we care about the environment– by using beautiful native, drought resistant plants that attract polinators, creating edible gardens, and using water-saving techniques. Call or text David at 415-516-8884 to discuss your landscape wishes and how we can create a customized, comfortable, and more sustainable outdoor space for you.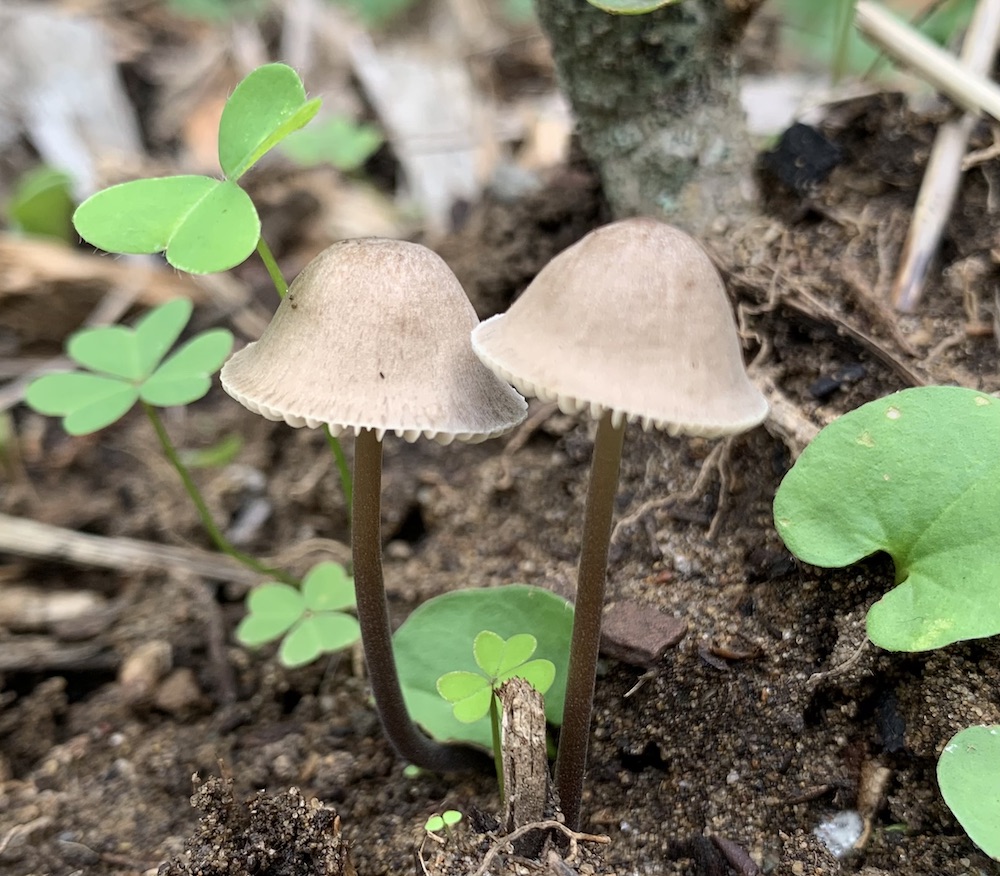 "David fully transformed out front lawn from old dead grass into a beautiful California landscape with an olive tree, passion fruit vine, stone path, and a bunch of smaller plants. After the install we also hired David to maintain both the front landscaping and the yard. Our plants are healthy and thriving and everything looks clean and neat, yet still natural and not overly manicured. David has great ideas on how to manipulate the landscape for our goals and we really appreciate it. Our neighbors have also hired David to manage their landscaping as well =)"
"Wizards, or magicians I say D A C Landscape is! David and Michael completely transformed my overgrown and overlooked back yard. I can't say enough good things about them. They truly know their stuff too. Book them now - you will not regret their strong work ethic, visual eye to make a beautiful yard and chill nature."
"Insanely amazing work on our front yard. Thank you so much!"
"David and Aimee have revived my garden and helped me reconnect and enjoy the land around my house. Additionally they have taught me how to care for the garden, grow a blend of edibles and beautiful plants. They are respectful of my timelines and proactive in helping me envision/build goals for my project. Thank you for inspiring me and my healthier meals!"
"I love my back yard so much. My quality of life has improved 75% because I have a new room!!!"
"We've been working with David and Aimee for several years. We do a monthly service which is great for our little SF yard. They're fantastic! We receive compliments on our yard whenever we have company and we owe this to them and the hard work they put in."
"Yard looks fantastic!!! Added some extra for all the hard work."
"Frankly you have the best business practices of any company I have dealt over a lot of years in garden works. As I get settled into what is next for me, I will be calling you for more saving my garden."
"David and Aimee have been instrumental in creating and developing our San Francisco garden. We have used D A C for the past year and from landscaping suggestions, removing non-native trees and plants, and generally helping us to maintain a lovely, small, oasis behind our house they are the best. If you need suggestions on what to grow, how to grow, or how to maintain they are the people you want to call."
"I've used DAC for about a year now and my yard has never looked better. David and his team do a monthly refresh for us. We have also had them lay astroturf and a new path in the back. Aimee designed our front yard, which used to be crab grass and gopher holes. She was very knowledgeable about local vegetation and even suggested a meter lemon tree. We couldn't be happier. Thank you!"
"David and his team are great! We've worked with them to revamp a very unkempt backyard - David came in and thoughtfully designed improvements, working with the bones we already had in place. They've also kept up the maintenance monthly as well. We are thrilled with their work and would strongly recommend them to anyone in SF."
"David is wonderful! We've used DAC's help with de weeding our backyard, planting, replanting, adding new soil and general clean up of our backyard. They have always done a stellar job, as our yard looks so neat, trim and most important sustainable. They are very prompt with scheduling the next clean up based on your frequency of choice and in general their communication has been on point. Would highly recommend DAC Landscape SF!"
"I have used D A C Landscape for the last few years and am always extremely pleased with their services. They are always very responsive and use up to date health practices. David is very nice and he and his crew listen to me and we discuss what needs to be done - he has great ideas as well."
"These guys are great at their job, reliable and kind. They helped revitalize / cleanup our backyard and front and have maintained it so well for over a year. I've also referred them to our neighbor. I highly recommend!"